San Antonio Workplace Injury Attorney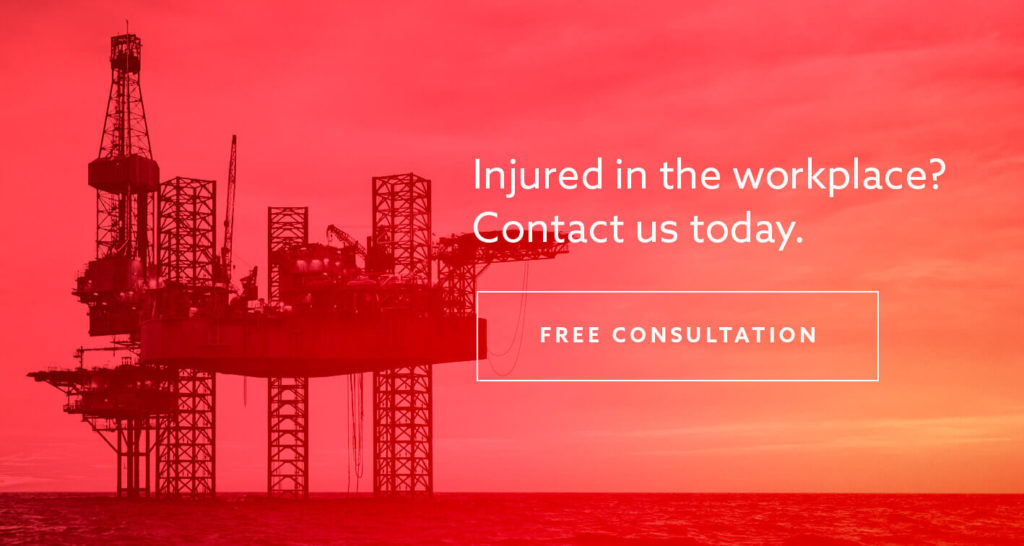 Workplace accidents happen every day in the United States – sadly many of these accidents are very serious.On average it's reported that each day there are 13 people who go to work and never come home due to fatal work accidents. Every year, nearly 4 million Americans suffer a workplace injury from which many may never recover. Almost always, these tragedies are preventable, even though such accidents often disable workers and devastate families. According to the Occupational Safety and Health Administration ("OSHA"), 4,609 workers were killed on the job in 2011, equating to 13 deaths per day. This number was up from 4,551 in 2010. Workplace injuries can be complicated and emotional for family members – if you or someone you love have been injured or wrongfully killed due to a work accident, our San Antonio workplace injury lawyers at Hill Law Firm can help fight your case.
Work Accidents in Texas
The recent boom in the oil & gas industry, as well as the industries supporting oil & gas production and exploration, has led to a drastic increase in worker fatalities and injuries throughout the state of Texas. This has caught the attention of the Occupational Health and Safety Administration (OSHA) and other agencies that monitor worker safety issues.  According to an analysis by the Houston Chronicle, oil and gas workers in Texas were more likely to die on the job than those in any other line of work. They found that, while overall workplace deaths in Texas declined, oil and gas fatalities actually rose.
Between 2007 and 2011, OSHA investigated at least 84 cases in which oil and gas workers were killed on the job. The death rates for oil and gas in Texas are among the highest of any industry in the state. The oil and gas industry is not the only industry plagued with large numbers of worker injuries and deaths – Many other industries also have high reports of injury-causing accidents. OSHA, the government agency charged with ensuring worker safety and investigating workplace injuries and wrongful death, has the authority to fine companies for failing to follow safety regulations.
The top 10 most frequently-cited OSHA violations are:
Fall protection
Hazard communication
Scaffolding
Respiratory
Electrical, wiring methods
Powered industrial trucks
Ladders
Lockout/Tagout
General Electrical
Machine guarding
American and migrant workers are exposed to needless hazards every day that cause injury, disability and death.  Oftentimes, these accidents are the fault of a co-worker or a contractor working at the same site. In some cases, a general corporate philosophy that emphasizes profits and production over safety can be lead to problems. Regardless of the cause, all employers and employees should work together with a focus on safety.
Sometimes industrial accidents can be so large in scale that they affect the surrounding community. Among some prominent examples are the Texas City BP refinery explosion and the West Texas Fertilizer plant explosion. In each instance, the blasts were large enough to destroy property in a large radius around the explosion. Further, in both instances, individuals far away from the explosions suffered a variety of injuries.
San Antonio Industrial Accident Attorney
Each year, hundreds of workers are hurt and killed due to accidents in the oil field, at refineries, factories and plants. Several state and federal agencies are responsible for overseeing the operations at these facilities to ensure workplace safety. Unfortunately, the oversight efforts of our regulatory agencies simply are not enough to prevent accidents. When a company chooses to put profits over safety, that company not only places the lives of its workers in peril, but also endangers the general public at large. Injury accidents can be complex – our San Antonio Industrial Accident lawyers can help your case to assure compensation for damages or injuries you might have received on-the-job.
Below are a few examples of the dangers of industrial accidents and their effect on workers and innocent bystanders.
SS Grandcamp Explosion – Texas City, Texas (1947)  In 1947, the SS Grandcamp, while docked in the Port of Texas City, Texas, detonated and exploded, killing at least 581 people. The ship was carrying approximately 2,300 tons of fertilizer (ammonium nitrate). The detonation and explosion was so powerful, it created a 15-foot wave that was detected more than 100 miles off the Texas shoreline. Even more amazing, the shock wave was felt more than 100 miles away in Louisiana. Unfortunately, another vessel was moored nearby, likewise carrying the same explosive cargo – ammonium nitrate. The second vessel, the High Flyer, exploded, destroying another nearby vessel, the SS Wilson B. Keene. Additional lives were lost in the subsequent explosions. One of the propellers from the High Flyer was found more than a mile away.To date, this event is recorded as the deadliest industrial accident in the history of the United States. As a result of this disaster, civic leaders in Galveston County launched extraordinary efforts to bring a world class burn unit to the greater Galveston area due to the fact that many of those burned and injured in the SS Grandcamp explosion could not receive proper medical treatment for their burns. As a result of those efforts, Galveston is now home to UTMB- Galveston – a hospital which houses one of the most renowned burn units in the world.
BP Explosion and Fire – Texas City, Texas (2005)  On March 23, 2005, Texas City faced another deadly explosion when an isomerization process unit owned by British Petroleum exploded and erupted into flames. Stray hydrocarbon vapors came into contact with an ignition source (most likely an automobile engine from a nearby, idling pick up truck). The explosion and ensuing fire killed 15 workers, injured more than 170, and destroyed property more than a mile away.At the time of the blast, the alarms for the unit had been disabled and no one knew what was about to transpire. Moreover, the plant, which was built in 1934, had not been well maintained and had a history of violations and citations from state and federal agencies, such as the Occupational Safety and Health Administration (OSHA).  The industrial accident Lawyer at Hill Law Firm represented more than 100 victims of this explosion who suffered injuries and property loss.
Workers' Compensation vs. Third Party Claim
Workers' compensation is a system meant to provide for individuals injured during the scope of their employment, while removing an employee's ability to sue an employer or co-worker for negligence. Before worker's compensation, if an employee was injured in the job, his or her only chance for compensation was to sue for negligence. However, if the employer was not negligent, or if the employee never filed a claim, then the employee was left without any compensation. Now, if you are injured on the job, you are likely eligible to receive damages through workers' compensation benefits.
The rules for workers' compensation claims are different from those of other personal injury claims or lawsuits.
Fault
Possibly the most important difference between a personal injury case and a workers' compensation claim is that you do not need to prove fault in order to recover under workers' compensation. In a personal injury lawsuit, you would be required to prove negligence on the part of whomever was responsible for your accident. Under worker's compensation, an injured employee can collect compensation for an on-the-job injury without having to prove any fault on the part of his or her employer or co-workers.
Damages
Another main difference is the type of damages an individual can receive. In a personal injury case, you can be eligible to recover any calculable monetary losses incurred as a result of the accident, as well as compensation for pain and suffering. Workers' compensation insurance does not allow for its beneficiaries to collect for pain and suffering. Rather, an injured worker can receive weekly compensation as well as compensation for medical expenses, temporary or permanent disability benefits, vocational rehabilitation or death benefits for your spouse or children.
Contact a San Antonio Work Injury Attorney
At Hill Law Firm, we have represented many people who have been injured on the job and our wrongful death lawyers have tried cases where accidents on the job became fatal. Attorney Justin Hill, has experience in the following workplace injury scenarios:
Refinery Workers
Plant Workers
Workers Exposed to Asbestos
Oil Rig Workers
Railroad Workers (FELA)
In most cases there is a specific cause to the accident that could have been avoided with a proper focus on safety. If you or your loved one have suffered a workplace injury, call our San Antonio office today for questions or a free case evaluation, 210-960-3939.