If you or a family member suffered a brain injury in an accident in Fredericksburg, Texas, get help from the attorneys at Hill Law Firm. We know what you are going through and how difficult it is to cope with a brain injury. A victim's life may be permanently altered by a preventable accident if it causes brain trauma.
At Hill Law Firm, our Fredericksburg brain injury attorneys can help you move forward by pursuing justice and financial compensation from the person or party responsible for your accident. Contact us today to begin with a free consultation.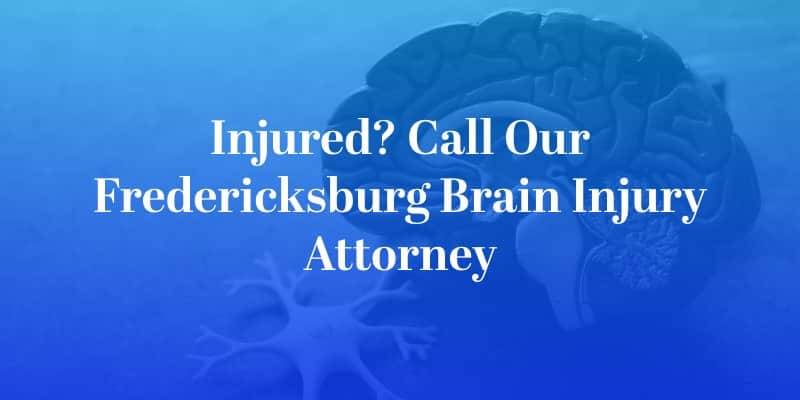 Why Choose Us?
Our founding Fredericksburg personal injury attorney, Justin Hill, has spent over a decade representing clients in personal injury claims throughout Texas. He has the experience to handle even the most complex brain injury case.
We know how to achieve real results for our clients, even if this means going to trial. While most personal injury claims settle, our trial experience can improve your case outcome.
You won't pay us anything unless we win your case. Our Fredericksburg brain injury attorney operates on a contingency fee basis, with $0 charged upfront.
What Are the Effects of a Brain Injury?
It is often said that there is no such thing as a "minor" brain injury. Brain injuries can have severe and wide-ranging effects on a victim's life. While every case is unique, damage to the brain's tissues and cells has the potential to cause life-changing symptoms.
Common brain injury symptoms include:
Headache
Dizziness
Blurred vision
Confusion
Memory loss
Cognitive difficulties
Trouble sleeping
Fatigue
Difficulty communicating
Physical disability
Changes in motor skills
Mood swings
Personality changes
Vegetative state (brain death)
In the most severe cases, a brain injury can result in a wrongful death lawsuit in Fredericksburg or cause permanent damage. A severe brain injury can mean irreversible effects on a victim's physical abilities, emotions and behaviors. Permanent disability from a traumatic brain injury can interfere with a victim's ability to live independently, enjoy favorite activities and earn a living.
Top Causes of Brain Injuries in Fredericksburg
Brain injuries are often reported in preventable accidents, such as car accidents and incidents at work. If you have a reason to believe that someone was negligent, or failed to use the appropriate amount of care, and this is why your accident occurred, you may have grounds to file a personal injury claim in Fredericksburg.
Common causes include:
Motor vehicle collision
Whiplash
Slip and fall accident
Medical malpractice
Birth injury
Work accident
Construction accident
Carbon monoxide poisoning
Struck-by falling or flying object
Sports impacts
Diving accidents
Physical abuse
Assault or acts of violence
Penetrating injury
At Hill Law Firm, our personal injury lawyers can handle virtually any type of brain injury claim. No matter what caused you or a loved one's brain injury, we can investigate your accident to search for signs of fault. Then, we can use any evidence we discover to fight for fair compensation on your behalf. From car accidents to workplace injury lawsuits in Fredericksburg, we can help.
What Compensation Is Available?
Brain injury cases often involve long-term losses for a victim and his or her family, such as permanent brain damage and ongoing medical care. While no amount of money can make up for this type of injury, fair compensation could help you move forward with less financial strain. You may be entitled to financial compensation for your past and future medical care, disability, lost wages, pain and suffering, loss of consortium, and other economic or noneconomic damages. Discuss the potential value of your case with one of our attorneys.
Request a Free Brain Injury Case Review in Fredericksburg
The lawyers at Hill Law Firm have handled brain injury claims arising from all types of circumstances. If you or a loved one was recently diagnosed with a traumatic brain injury or another head injury, contact us without delay to discuss a potential claim. We offer free case consultations and do not charge attorney's fees unless we win. Call (210) 960-3939 now.