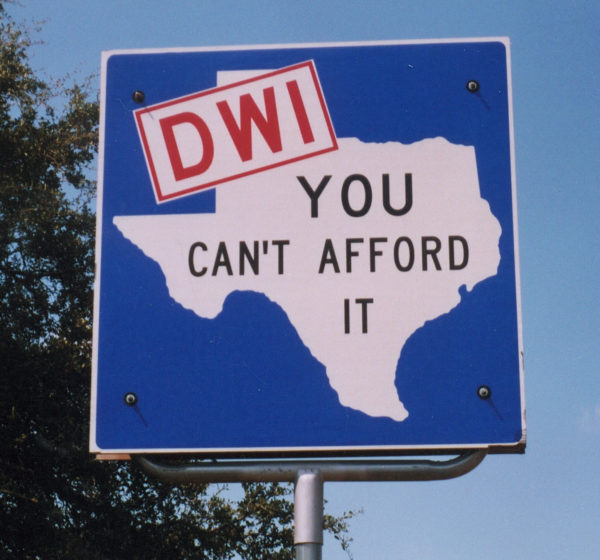 About 9 days before Christmas, a Texas teen allegedly downed as many as a dozen alcoholic drinks before he slipped in behind the wheel of his truck, where he proceeded to cause a wrong-way DUI crash that took the life of a young mother.
Underage and Overserved
Back on Dec. 16, 19-year-old driver Erick Hernandez swerved across three lanes of traffic while driving drunk and slammed head-on into 23-year-old Taylor Phillips' SUV. In addition to Phillips, who died at the scene, Phillips' mother and her one-year-old baby boy were transported to a local hospital with non-life-threatening injuries.
The Harris County District Attorney charged Hernandez with second-degree felony intoxication manslaughter in the young woman's death. According to court records, the teen was released on a $30,000 bond on Dec. 18. The DA pointed out the toll DUI takes on many families, noting that, while the Phillips family should have been planning for her son's first Christmas, instead they would be planning a funeral.
In this case, however, more people will likely be paying than just the teen driver. As noted, Hernandez was underage and had been served a lot of alcohol at a South Houston bar. As a result, at least employees and a manager at the Servi-Car el 3 bar on Houston Boulevard have been charged with misdemeanors under Texas' Dram Shop laws for serving the young man.
Video Shows Bar Workers Over-Serving
Just after the accident, authorities seized surveillance video from inside the bar, and that video showed the employees of the bar serving the underage Hernandez at least a dozen drinks. Hernandez could be seen throwing back drinks with one bar customer and several employees, none of whom ever asked to see his identification.
As a result, bar workers Mildred Garcia, Joaquin Guadalupe Gonzalez, Jazely Marie Barrera, and Anna Evelyn Lule now misdemeanor charges associated with serving an underage customer. In addition, bar manager Gustavo Tejada-Garcia has been charged with that offense, as well as for misdemeanor possession of an unauthorized beverage, since the Servi-Car el 3 in South Houston was only permitted to sell wine and beer, and not liquor.
The video showed an obviously intoxicated Hernandez leaving the bar at around 10:50 p.m., just minutes before the fatal crash. In addition to the charges, the Harris County District Attorney's office is actively considering shutting the Servi-Car el 3 bar down for good.
Texas Dram Shop Laws May Have Serious Repercussions
Under the Texas Alcoholic Beverage Code, a "dram shop" is essentially any establishment in which alcoholic beverages and purchased and consumed, such as a bar, a tavern or a restaurant. Texas "dram shop laws" hold such an establishment liable for injuries or fatalities caused by customers who over-consume alcohol. If a patron drinks at a bar or other establishment, and they are visibly intoxicated if that patron later causes a car accident that leads to an injury or fatality, that bar, and the employees who served them may all be liable.
In most cases, in order to hold a bar liable under the Texas Alcoholic Beverage Code, it must be proven that the establishment continued to serve alcohol to a person who was visibly intoxicated and who later caused an accident that resulted in another's injuries or wrongful death. The rule is fairly straightforward, providing victims with the right to sue establishments that served alcohol to a person who caused an accident if the following criteria are met:
The patron was served alcohol by the establishment;
The patron caused the accident in question and;
The patron was already obviously intoxicated, but the establishment served him alcohol anyway.
Dram shop laws apply to any establishment that has been licensed to sell alcohol in the state of Texas. In this case, since the bar in question was serving drinks it wasn't licensed to sell at all, and they were selling those drinks to an obviously intoxicated minor, their liability may be considerable. Under Texas dram shop law, minors may sue business establishments for any injuries they incurred from the sale of alcohol if they were intoxicated at the time of the sale.
Everyone has a responsibility to do what they can to prevent people from getting behind the wheel while they are intoxicated. That responsibility extends to those establishments who serve those who are underage and those who serve people who have already had enough. We all have to work together to end this scourge on Texas roadways.