Steven A. Lopez Joins Hill Law Firm as Senior Counsel and Trial Attorney.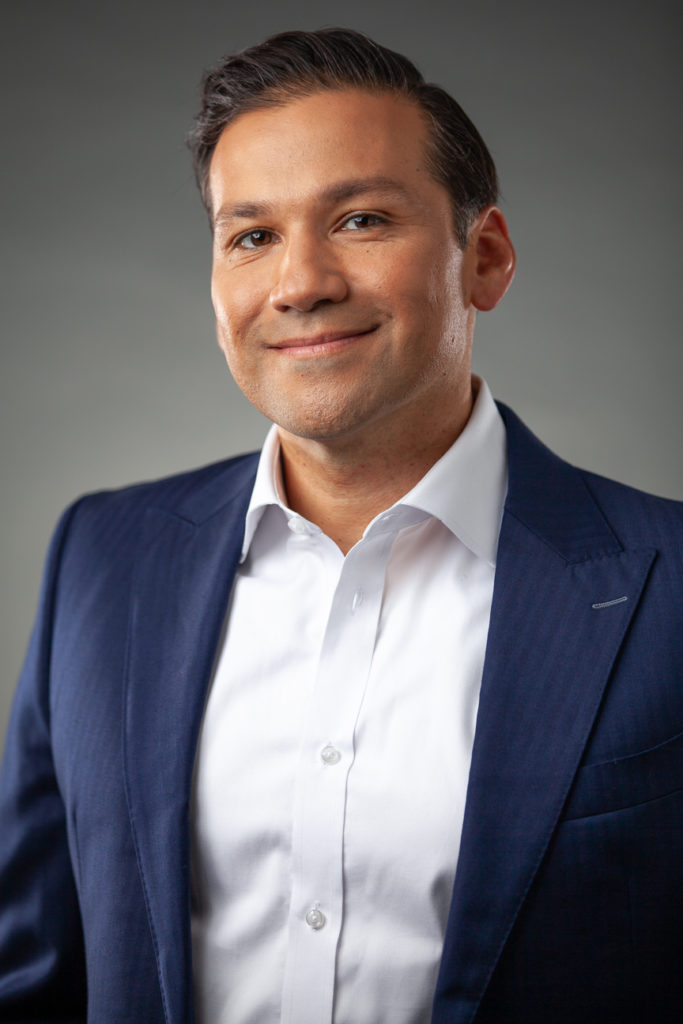 Where are you from?
I was born in Chicago, but my family moved to South Texas when I was one. I grew up in Harlingen, a city in the Rio Grande Valley. I've lived in several cities in Texas, including Austin, Waco and Dallas. I also lived in Los Angeles for a few years.
What motivates you to work hard?
I have always been motivated by injustice and the plight of the underdog. I enjoy being a voice for those that have been underestimated or taken for granted. I am especially inspired to work hard when I have been underrated by the competition. A little chip on my shoulder goes a long way.
What is your favorite thing about your career?
I love helping people. It's the reason I went to law school and it's what gets me out of bed in the morning. I enjoy meeting clients, listening to their stories, and learning about their lives. Each case is unique and every client is special. There is no "one-size fits all" in what we do.
What is one of your proudest accomplishments?
I went to law school a little later than most students. I took a chance at going back to school and really dedicated myself to the challenge. I graduated with honors, was an editor of the law review, and won a national championship in mock trial. I am very proud of that trifecta.
What kind of movies do you enjoy?
I enjoy all types of movies. When I was young, I would devour films and watch all the behind the scenes and director's commentary reels. My favorite genre is the thriller. I enjoy movies with suspense, excitement, and surprise. A couple of my favorite directors are David Fincher and Christopher Nolan.
What books do you enjoy?
The last book I read was Stephen Harrigan's Big Wonderful Thing: A History of Texas. It is a fresh look at the good and the bad of Texas history. The book really got me hooked on Texas tales. I am currently reading The Midnight Assassin. It's the story of America's first serial killer that stalked Austin, Texas in 1885. Next on my list is Cult of Glory: The Bold and Brutal History of the Texas Rangers!
What is your favorite game or sport to watch?
I enjoy watching football and basketball. But, I'm not the kind of guy that likes to spend an entire weekend on the couch watching games. During the regular season, I follow the Texas Longhorns, Dallas Cowboys and, of course, the San Antonio Spurs. I really start tuning in during the playoffs!
What are some of your favorite foods?
I enjoy Asian cuisine including Chinese, Thai and Vietnamese food. The unique combinations of savory and sweet really make my mouth water! Indian food has similar qualities that I love too.
What is your favorite family vacation?
I am a bit of a history nerd. One of my favorite memories is traveling to Washington D.C. with my family. We packed in just about every sight there was to see. We toured on a sightseeing bus and saw the entire city, every monument, the Smithsonian, and even Mount Vernon.
Do you have any hobbies?
I enjoy coaching mock trial and helping organize tournaments when I can. Mock trials are competitions where students compete as lawyers, witnesses and sometimes judges. They are given a fictional case full of facts and legal issues and then asked to try the case in front of a jury of judges. Mock trial gave me so much throughout my law school career and I really enjoy paying it forward to the next generation of aspiring lawyers. Plus, working on legal issues and teaching the rules of evidence helps me stay sharp in my own practice.
I have also recently gotten into scuba diving and my wife and I look forward to making it a regular part of sea-side vacations!
What are some of your favorite charities or non-profits?
I am passionate about civic engagement. I believe it is fundamental to a successful democracy. My favorite non-profit is MOVE Texas. MOVE stands for Mobilize Organize Vote Empower. MOVE Texas is a nonpartisan, nonprofit, grassroots organization building power in underrepresented youth communities through civic education, leadership development, and issue advocacy. Over the last couple of years, MOVE has become a powerhouse in youth advocacy and voter registration. I am really proud to be on their board of directors and love supporting their amazing work.
I believe every person has a duty to be involved in their community. Over the years I have been involved in charities supporting the arts, kids, and various social issues.
Do you have any pets?
I have an amazing rescue named Benny. He is a black Mastiff/Labrador mix weighing a whopping 75lbs! He is huge, but such a gentle sweetheart. He's a hit with all the kids in our neighborhood and loves splashing around the rivers and lakes of the Texas Hill Country.
If you weren't a lawyer, what career would you pursue?
I love telling stories and would enjoy a career writing or directing for television and film.
If you could live anywhere, where would it be?
I love Texas and wouldn't want to live anywhere else in the States. If I could live anywhere without any worries, I think it would be on a beach in the Mexican Caribbean.
What is something not everyone knows about you?
I took flying lessons at age 12, and I was once in a Jack-in-the-Box commercial.
Contact Steven
Email: Steven@jahlawfirm.com
Phone: 210.960.3939
LinkedIn: https://www.linkedin.com/in/stevenalopez/