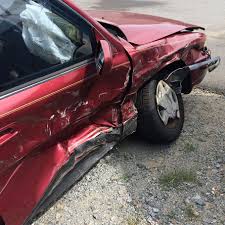 Few who drive every day would argue that San Antonio roads, as well as roads throughout Bexar County and the rest of Texas, are always packed with traffic, but there is more to it than that. According to the National Highway Traffic Safety Administration (NHTSA),  Texas roads are also among the most accident-prone in the nation, which means vehicles crash into each other far too often, putting drivers and passengers at risk of injury.
The Texas Department of Transportation (TxDOT) agrees. Their figures show that at least 67,000 people have died on Texas roads since 2000. That comes to more than 10 every day. TxDOT also notes that at least 90% of these fatalities are preventable and that the main causes of fatal accidents are speed and distracted driving. And as tragic as the number of fatalities is, many of those who don't die in a car accident end up seriously injured. If you or a loved one is counted among them, you are likely to be faced with high medical bills, in addition to high vehicle repair costs and other costs that may be specific to the accident. However, if the crash you were in and the resulting injuries were caused by someone else's negligence, you may be entitled to file a lawsuit and recover compensation for all of the damages you have suffered.
How the Value of Your Car Accident Settlement is Determined
A highly experienced car accident attorney in San Antonio, Bexar County, or the state of Texas, in general, has the skills necessary to determine the value of a car accident claim in the state, but how do they do so? What is taken into account when determining the value of a car accident in Texas? Car accident injury settlement amounts will necessarily vary, according to the circumstances of each accident. However, the value of your settlement oftentimes is directly associated with the quality of the attorneys that you hire.
According to some estimates, most car wreck settlements in Texas end up being between  $14,000 and $28,000, many settlements can end up being significantly higher. The Hill Law Firm does not pursue average numbers or settle cases for anything other than top dollar. A lot of factors influence case value. Specifically, the severity of the injury, whether or not the responsible driver was criminally negligent, such as when the responsible driver was operating their vehicle under the influence of alcohol or drugs and other issues affect value. There are a lot of factors that influence this analysis.
More than anything, it's important to understand that every car accident claim is unique. It is possible for two people who sustain injuries that are almost identical and whose accident details are very similar to come away with settlements that are much different. The only way to get a fair settlement is to choose and hire an experienced Texas car accident injury lawyer on your side to lean on. That is the only way you will ever get a clear perspective of the potential value of your claim.
Which Costs Matter in an Accident Lawsuit?
For example, it will be necessary to add up all of the costs associated with the accident you were in and to factor in the injuries you sustained. In the months following an accident in which you suffered a devastating injury, your life can be very different from what you're used to. No matter how difficult things may seem, however, it is essential to track every expense and other indicators of value. You should start doing so immediately, long before you even decide to pursue a personal injury claim. At some point, you will have to arrive at a specific number related to the value of your injury. Of course, several primary factors will almost always show up in such a calculation, like medical bills in the past, medical needs in the future, lost wages, and property damages. While these bills are the easiest to quantify, in many cases you will have to account for the costs of future needs and losses as well. It's also necessary to account for the value of any property that was damaged or destroyed in the accident, as well as the current and future wages and other earnings you have lost or could lose in the future.
What Types of Non-Economic Damages are Relevant?
There are many other types of economic damage that should be accounted for in calculating the value of your case. One of the most important is "pain and suffering and mental anguish," often referred to as "non-economic damages." In most cases, pain and suffering is an independent element of damages for the past and what will happen in the future. This is important to understand since anyone wanting to settle with an insurance company should know they will try to limit and minimize your damages. That is because insurance companies have but one simple mission, and that is to keep the payout as low as possible.
Because of this, you and your attorney should work together to prove that your pain and suffering is worthy of a large number. You always have the right to sue, whether you have a lawyer or not, but this is yet another reason it's essential to work with an experienced auto accident settlement lawyer to help you with your case. Even though more than 95 percent of car accident settlements are achieved without ever going to court, the possibility of arguing a case before a jury is usually a critical incentive for getting an insurance company to even come to the table to negotiate.
The process of arriving at a personal injury settlement amount is often complex. You and the personal injury lawyer who is representing you can sort through the details of the accident. The insurance company is looking out for its interests and the interests of its client, which is why it's important to have someone on your side who is doing the same for you.