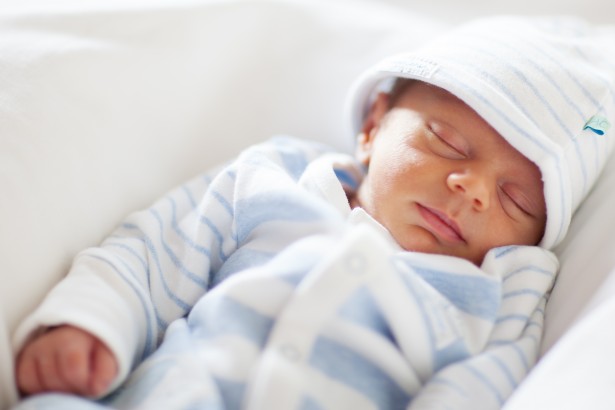 A recent survey of day care centers around the country seems to reflect the long and tragic history of recalled children's products. For one thing, the survey demonstrated that day care facilities are all too slow at recognizing and then removing recalled defective children's products, many of which are extremely dangerous.
The Recall of a Dangerous Sleeper
One example of this that came up in the survey was the continued use of the recalled Fisher-Price Rock 'n Play Sleeper in far too many day care facilities. Nearly 5 million of these inclined sleepers were recalled in April after more than 30 babies had died using them. But that recall apparently didn't take this dangerous product out of circulation. Now, reports say that at least 53 children have died using these inclined sleepers and day cares are still using them.
The CPSC and Mattel, the parent company for Fisher-Price, issued a warning on April 5, informing consumers that the Rock 'n Play Sleeper had been linked with infant deaths. At the time, they incorrectly stated that the product was safe if used with the restraints for infants up to three months of age, but medical experts pointed out that to be wrong and a week later, they announced the recall. However, even the recall notice failed to emphasize the risk of suffocation to infants, even if they were strapped into the device on their backs. Therefore, many consumers were falsely led to believe that it was possible to use the device safely, which was not true.
Day Cares Still Using Recalled Products
In fact, the new survey, which was conducted by  U.S. Public Interest Research Group (PIRG) and the child safety advocacy group Kids In Danger found that one out of every 10 licensed child care facilities who responded were continuing to use either the Rock 'n Play Sleeper or another recently recalled product, the Kids II Rocking Sleeper. In case you're thinking there ought to be a law, well, the states of Texas and Wisconsin are two of 18 states that have banned the use of recalled products in child care facilities, and they found the same problem there.
There were a number of disturbing results in this survey,  which collected data from all of the 376 child care centers who responded. It demonstrated that the current state of the recall system is at best inadequate. It can be very effective at removing items from store shelves and preventing further sales to consumers, but when it comes to day care providers, the system essentially leaves them to their own devices. In order to get the critical information they need to keep children safe, they have to either sign up to receive alerts in their email, or they have to keep an eagle eye on the news to see if they mention recalls, which is a hit-or-miss proposition at best.
What Can Be Done to Stop It?
Researchers at US PIRG recommended that companies work closely with retailers  to keep consumers better informed. Retailers quite often retain customer information for later direct marketing, so they could just as easily use the same information to inform consumers of a product defect and/or a recall. They could also post the recall information in prominent locations throughout the store.
US PIRG noted that, in preparing for this survey, they were able to obtain tens of thousands of phone numbers and email addresses for child care facilities nationwide in about a day. A large company like Hasbro or Mattel should be able to do the same and contact child care facilities  directly and let them know that there is a recall and why.
As noted, 18 states have laws that ban the use of recalled products at child care centers, and Texas is one of those 18. The problem is, such a ban is only effective if  day care facilities are directly notified of the recalls and if there is follow up to make sure the ban is being followed.  Researchers at US PIRG have recommended that the Consumer Product Safety Commission (CPSC) work more closely with state agencies to set up a process that automatically sends recall notices to all such facilities when there is a recall.
The problem with the defective sleepers is not at all unique, unfortunately. This year alone, there have been recalls of boots for toddlers, toy vehicles and Disney plush toys, among many other items, and they are but a few of the many dangerous children's products that have made it into the marketplace. Everyone obviously needs to do more to prevent these children's products from getting onto store shelves in the first place, but failing that, the recall systems have to work better.