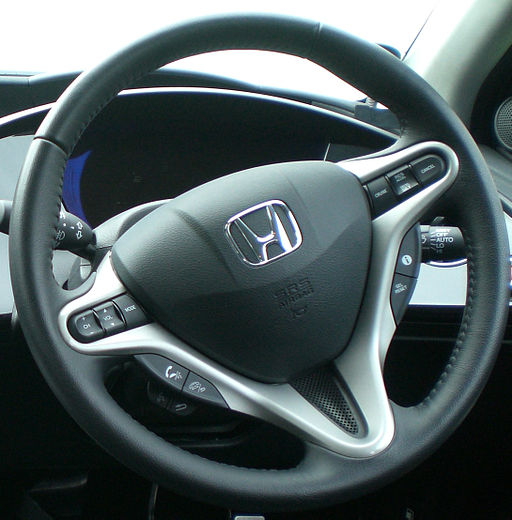 At the end of June, Honda Motor Company announced its plan to recall 1.6 million vehicles in the U.S. before the end of the summer, to replace potentially deadly Takata air bag inflators. Such a move would complete its Takata recalls six months ahead of schedule. This could very well mark the beginning of the end of the longstanding recall of defective airbags related to major parts supplier Takata.
Five Years and Counting
This recall has been ongoing for abut five years, and is, according to the National Highway Traffic Safety Administration (NHTSA), "the largest and most complex safety recall in U.S. history." The airbags, which were manufactured by parts supplier Takata, were mostly installed in passenger vehicles starting in model year 2002, all the way until model year 2015. In all, 19 different automakers have recalled more than 37 million cars, pickup trucks and SUVs in order to replace front airbags on both the driver's and passenger's side. So far, a total of more than 70 million airbag inflators have been replaced.
The recall started when it was discovered that the inflators on Takata airbags were defective. The main problem is, the inflator is a metal cartridge loaded with propellant wafers of ammonium nitrate, which sometimes can be ignited with explosive force. If the inflator explodes, it can send large pieces of metal through the passenger cabin. As a result, a device that is supposed to save lives can become an instrument of death. To date, 24 people have been killed by the inflators worldwide, with 16 f those occurring in the United States and about 300 others have been injured worldwide.
Honda Was Takata's Biggest Customer
Honda has been by far Takata's largest customer. When the latest recall is complete, Honda reports that they alone will have recalled or accounted for 22.6 million inflators in about 12.9 million vehicles. Overall, the Takata recall has included more than 56 million inflators in 42.6 million vehicles.
Here are the Honda and Acura vehicles that have been included in this latest recall, which they report should be the last of them:
Model year 2009-2014 Acura TSXs
Model year 2011-2014 Acura TSX Sport Wagons
Model year 2010-2013 Acura ZDXs
Model year 2003-2006 Acura MDXs
Model year 2013 Acura ILXs
Model year 2015 Acura RDXs
Model year 2009-2014 Acura Tls
Model year 2010 and 2012 Acura ZDXs
Model year 2011-2013 and 2015 Acura CR-Zs
Model year 2003 Acura 3.2CLs
Model year 2002-2003 Acura 3.2TLs
Model year 2001-2012 Honda Accords
Model year 2010-2011 Honda Accord Crosstours
Model year 2001-2011 Honda Civics and Civic Hybrids
Model year 2001-2005 and 2008-2010 Honda Civic GX NGVs
Model year 2012-2015 Honda Crosstours,
Model year 2002-2011 Honda CR-Vs
Model year 2007-2013 Honda Fits
Model year 2013-2014 Honda Fit Evs
Model year 2010-2014 Honda Insights
Model year 2003-2015 Honda Pilots
Model year 2005-2012 Honda Rls
Model year 2003-2011 Honda Elements
Model year 2002-2004 Honda Odysseys
Model year 2006-2014 Honda Ridgelines
This last recall include many models released from 2003 through 2015. Many of these vehicles received replacement Takata inflators  before February of 2017 and were scheduled to be recalled a second time to replace those with inflators made by another company.
A High Degree of Recall Success
According to Honda, the company has either completed repairs or accounted for 83 percent of all vehicles subject to a Takata airbag recall, which is among the highest in the auto industry. Some of the inflators were found in scrap yards or on vehicles no longer in use. For the latest recall, Honda will notify owners with letters around August 12, 2019 and all owners will be urged to schedule a free repair as soon as possible.
The recalls are taking place on a schedule set by the NHTSA, and so far do not include inflators equipped with a moisture-absorbing chemical. The government will decide by the end of this year whether those should be recalled, as well. The recall has forced Takata into bankruptcy and for a time, it was difficult to fid sufficient supplies of replacement parts. The NHTSA has prioritized parts delivery to those models and regions with the highest numbers of Takata incidents.