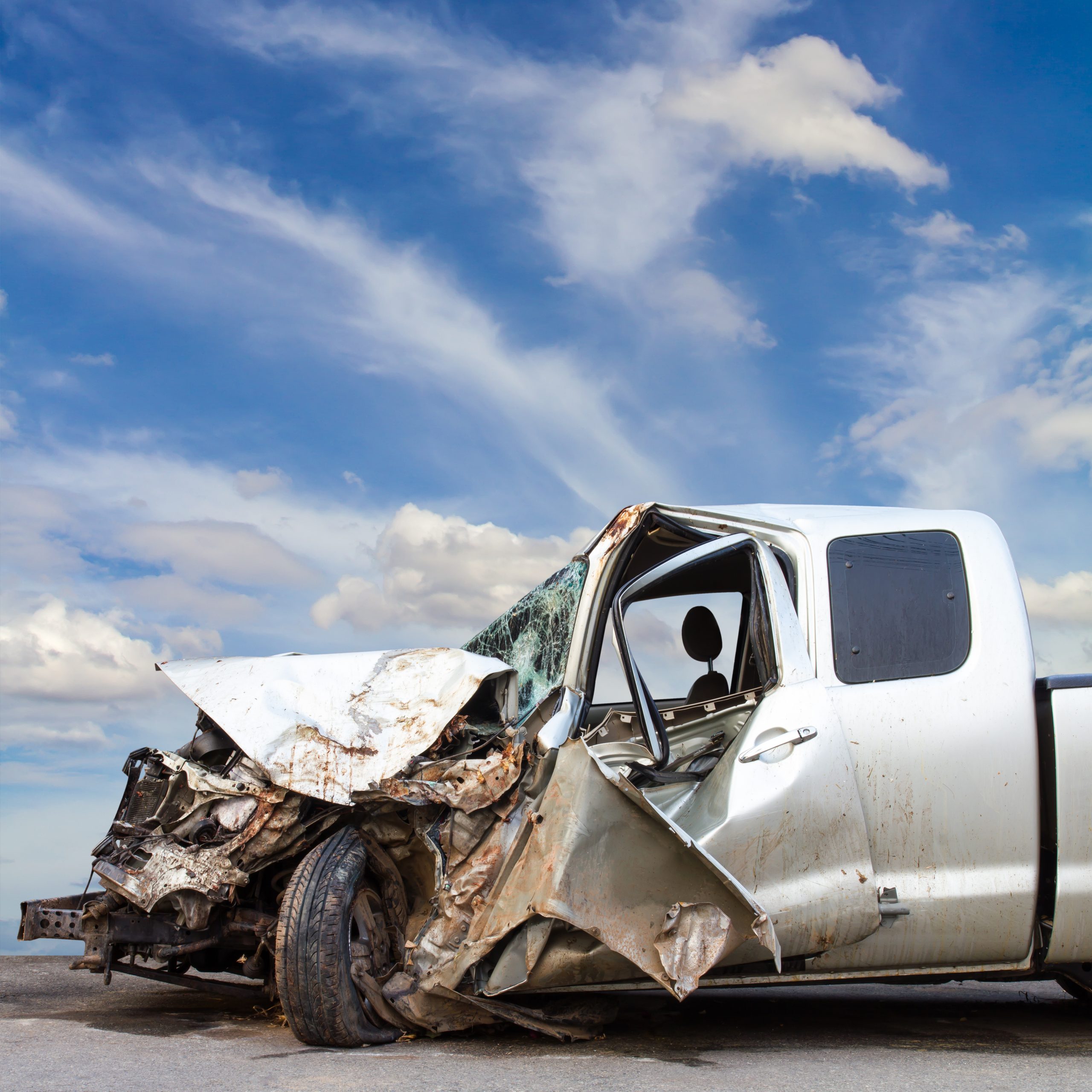 Auto Accident Trends in Texas during the Covid-19 Shutdown Show We Have a Lot to Learn
When the Coronavirus (COVID-19) pandemic hit Texas back in March, it would be difficult to find anyone who was not affected in some way. At the time, Governor Greg Abbott announced a stay-at-home order to begin on April 2. This was just after several Texas counties, including Bexar County, had done the same. At the time, Texas roads became something we thought we would never see during the average rush hour–empty. Most people heeded the shutdown, and with almost nothing open except supermarkets and essential services, the roads were largely barren. Whereas most freeways were always choked with traffic previously, fewer people going to work or taking trips during the shutdown meant the roads were free and clear.
In many ways, it was a godsend. With fewer cars on the road, there were far fewer commuter slowdowns and traffic jams. The heavy traffic that had become normal all over the state of Texas, including San Antonio, had given way to much quieter streets and highways. The stay-at-home order also closed many businesses, which made sense, since were being encouraged to stay home and self-quarantine, anyway. Roads all over Texas were seeing less traffic than they had in years. For those still commuting to work, presumably for those "essential" jobs, the reduction in traffic meant there was a lot less starting and stopping and crawling and much fewer low-speed lane changes.
Fewer Accidents, But it Came With a Price
Naturally, one would assume that having a lot less traffic would make those drivers who had to use the roads feel safer and freer, which would translate to fewer accidents. Unfortunately, however, that was not the case. Oh, the number of traffic accidents did drop. In March 2020, the Texas Department of Transportation reported 42,358 traffic accidents statewide. Between April 1 and April 10, TxDOT reported just 3,554 accidents. As a comparison, there were more than 20,000 accidents in the 20 days before the mandated shutdown.
According to most reports, most using the roads during the shutdown were more careful. Commuters now had to watch out for drivers who took advantage of the clear roads as their license speed. Instead of changing lanes to get around slow, stalled traffic, shutdown drivers were afraid to change lanes. Drivers during the shutdown feared being hit by speeding drivers.
The Data Doesn't Lie
According to the Texas Department of Transportation (TxDOT), many Texas drivers were taking advantage of the open roads. Drivers were driving faster than they would have previously. As a result of less cars on the road, according to TxDOT traffic data, the number of overall accidents dropped by 40 percent in March. This was partly due to Texas highway miles driven decreasing significantly. At the same time, the number of fatal crashes during the period from March 12, 2020 to May 31, 2020 actually increased. In all, the number of reported crashes fell 40 percent from the previous year. But, the number of crashes that killed at least one person only dropped 11 percent from the same period in 2019. That means many more crashes were fatal to someone as a percentage. Despite the unprecedented decline in vehicles on the roads and the decline in overall accidents, Texas roads were largely more fatal.
According to the National Safety Council, even though Texas roads had far less traffic, the roads were not any safer, largely because the clearer roadways seemed to create an incentive for many drivers to push the pedal to the metal. In Houston, for example, the shutdown period saw a huge decline in speeding tickets, but the speed recorded and cited was much higher. According to reports, Houston area police departments issued 123 citations in February for speeders going 100 miles per hour or more, but in March, that number increased to 171, and in April, it increased to 175. That indicates that having less traffic encouraged many drivers to hit the gas.
Texas Matches the Trend Nationally
The trend in Texas doesn't differ significantly from the rest of the country. Although fewer drivers hit the roads in most of the country during the peak of the pandemic shutdown, police in many jurisdictions saw the same thing Texas did. There were far fewer auto accidents, but an increase in the number of traffic fatalities. Our neighbors in Louisiana, alone with states like Minnesota and Missouri, saw an overall decline in road deaths, but a spike in fatality rates, even though traffic was much lower than normal.
In Austin, for example, preliminary data from TxDOT show a slight reduction in accidents, but a significant increase in injuries and fatalities.  Austin Police reported 450 accidents and 99 injuries in March 2019, while March 2020 saw just 381 accidents and 111 injuries. In other words, while accidents were down almost 20 percent, the number of people injured in those accidents was up more than 10 percent.
Just as speeding is usually listed as a top cause of traffic fatalities in "normal" times, it was cited as a primary cause of the incongruity of having fewer vehicles on the road, but more deadly accidents. According to traffic experts, with the significant drop in traffic on Texas roads and the resultant drop in traffic accidents, traffic fatalities should have dropped significantly, as well. Traffic safety officials are concerned about the disconnect that happened during the shutdown. Texas was not along in this. According to Inrix, a transportation analytics firm, the number of vehicle miles traveled fell in every state in March and April, as compared to February.
Despite the empty streets in all 50 states, only a few states saw a decrease in crash deaths. California was one of them. According to the California Highway Patrol (CHP), there were only 10 traffic fatalities in the month following their March 19 statewide stay-at-home order, compared to an average of 150 during the same time period over the previous four years. That said, at the same time the CHP wrote about 2,500 speeding tickets, which was 87 percent higher than the number issued the previous year. In New York City, traffic enforcement cameras captured 296,000 speeders in five weeks during their shut down, which began in in mid-March. They recorded a 35 percent drop in traffic volume statewide, and they also reported a sharp drop in fatal accidents. In short, rather than take the unusually quiet roads as an opportunity to commute with less stress, many drivers decided to take it as aa license to speed with impunity.
They were few exceptions. Missouri, for example, saw the number of fatal accidents drop by a little over 10 percent, which sounds like it would be good news, except that the state's traffic volume was down more than 40 percent for the same time frame. That means, just like Texas, the roads were just more deadly, as the fatality rate increased, even with fewer accidents.
Texas Stay-at-Home Orders Aren't the Sole Reason Auto Accidents Declined
It's obvious that such self-quarantine orders from the Governor and local officials contributed to the reduction of traffic during the Texas shutdown, but it was by no means the only factor that led to reduced traffic volume. For example, most schools were on spring break when the pandemic hit, and kids didn't return to school during the shutdown. That has a lot to do with a reduction in traffic, as spring break does every year.
Another factor was a sharp reduction in ridership on public transportation like buses and trains. Again, the reduction at first was also comparable to spring break in previous years.  but the overall ridership during March was comparable to other years during spring break. According to several analyses, public transportation use dropped by about 15 percent beginning in March, when the shutdowns started, while park and ride use declined by additional 15 percent, compared to previous years during spring break as the counties and the state tightened travel restrictions.
The overall evidence of traffic patterns during the shutdown have shown that Texas drivers choose to drive more recklessly during the shutdown. Instead of simply obeying the speed limits and using the opportunity to drive with less stress, many have chosen to treat many roads as a speedway. Speed is normally the number one factor in fatality accidents. With all of this, local authorities must now contend with speeders during a pandemic.
That said, Texas drivers also have to shoulder some of the responsibility for traffic fatalities. Slowing down and sharing the open roads is one way. We must learn to enjoy the lack of stress and not use it as an excuse to drive dangerously. Driving safely isn't a punishment, but a responsibility we all share.
Our firm continues to advocate for safer roads, safer drivers and Texas's goal of ending driving fatalities. If you were one of the people injured during the pandemic due to a speeding or careless driver, call our law firm. Hill Law Firm is San Antonio's Boutique Personal Injury Law Firm and are here to help. Even during COVID-19, we are dedicated to fighting for our clients and injured Texans.