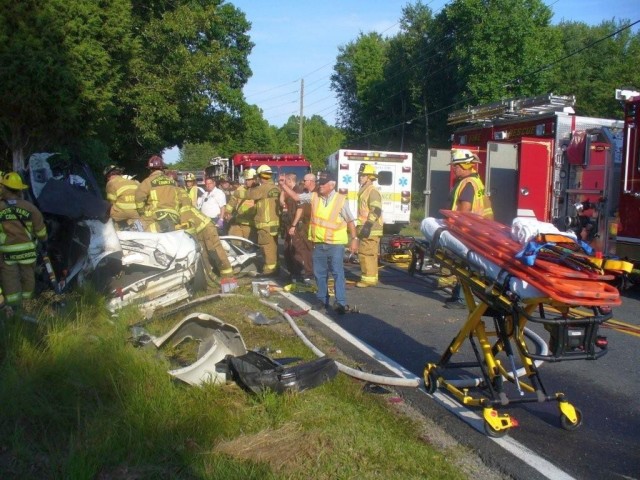 For drivers in San Antonio, it may seem as if you have seen an uptick in the number of drunk driving stories on the TV news or in the local newspaper in recent months, you are not imagining things. Police agencies all over Texas have been cracking down on those who make the irresponsible choice to drive drunk. In San Antonio, police arrested someone for Driving While Intoxicated (DWI) every single day last year, so it's no small problem.
The Numbers Lead to DWI Crackdown
During Fiesta this year, San Antonio Police paid close attention to party goers and they hit the streets to enforce the law. During the 10-day celebration, 221 drivers were arrested for DWI. Most of them were first-time offenders with a blood-alcohol content (BAC) of 0.08, so they were charged with a misdemeanor, but many others were on their third DWI or more and that is a felony. Two of those arrested were charged with intoxication assault and five were charged with driving drunk with a child under 15 in the car.
The increased scrutiny by the press is because there has been a significant increase in arrests, and the increased arrests is due to the efforts of police in San Antonio and Bexar County to crack down on drunk driving.
Drunk Driving Down Nationwide -But Not Enough
It's no wonder, given that Texas is quickly becoming an outlier when it comes to drunk driving. According to a recent study from the National Highway Traffic Safety Administration (NHTSA), whereas the number of drunk driving fatalities has been dropping nationwide and is at its lowest point in several decades, this is still a problem. Texas continues to be a leader in the number of drunk drivers and alcohol-related fatalities.
Nationwide, someone still dies in a drunk driving accident every 50 minutes, according to the Center for Disease Control and Prevention (CDC). That's 29 per day. Along with the study, the NHTSA posted the "Drunk Driving Capitals of the US," showing that 1.1 % of the city's population has had a DWI. That's 30% lower than the national average, but it's still not the lowest. On average, about 25% of all auto fatalities are alcohol-related, but in Bexar County, fully 31% of all road fatalities were alcohol-related.
Expect the Crackdown to Intensify
The drunk driving crackdown has been aided by grants from the Texas Department of Transportation. The STEP program has been paying for officers to work on the crackdown from Wednesday through Sunday, but they are at it seven days per week, especially during Fiesta, as well as holidays such as those coming up.
A lot of groups, including Mothers Against Drunk Driving, are also working to increase education and awareness of the problem, and they are pointing out the potential dangers drunk drivers pose to others on the roads. MADD notes that there are always victims when someone decides to drive drunk, even for a first-time offender who doesn't hurt or kill someone.
The drunk driver who is caught could possibly lose their job, and they will have to spend a lot of money on attorneys and fines and ignition interlock devices. And all for something that is absolutely preventable. There are so many alternative options to driving while intoxicated, such as buses, taxis and ride-sharing services, there is no excuse for driving drunk. It's also a good practice to appoint a designated driver before heading out to a party.
Happy Holidays! Don't Drink and Drive
Last week was Thanksgiving, so we are now well into another Holiday season. This is a time when families hit the roads to visit friends and loved ones, and it's also a time when friends and loved ones go to many parties and consume alcohol. Everyone should arrive at their destination safely, but based on the statistics, that's not happening. Driving drunk is a choice, and it is a choice no one has to make. Keep everyone safe this Holiday season and choose a designated driver, download a ride-sharing app and use it, or pay for a bus or taxi to get home. Let's make this Holiday Season the safest ever, in San Antonio and Texas.