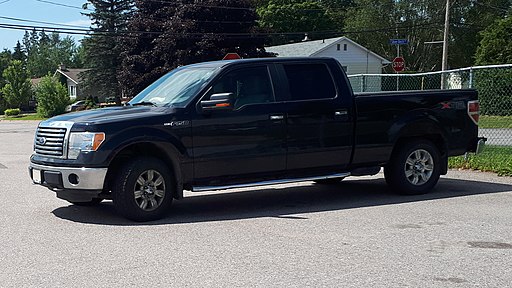 Texans from San Antonio, Bexar County and beyond, especially those who drive pickup trucks, should pay close attention to a series of recalls that were announced earlier this week. That is because some of the most popular vehicles on the market were issued recalls earlier this week. These recalls were announced this past Monday, March 2 by the National Highway Traffic Safety Administration (NHTSA).
Which Trucks Have Been Recalled?
In one recall, Chrysler is recalling certain 2019 Ram 1500 pickup trucks equipped with four-wheel drive because a gear within the transfer case may have been installed incorrectly. This problem may cause the vehicle to become stuck in neutral. If this happens while driving, it could lead to a sudden loss of power. Additionally, the defect could lead to a loss of 'PARK' function, which could increase the risk of a crash. According to the NHTSA, this defect could affect as many as  11 vehicles.
In addition to that recall, Daimler Vans USA has issued a voluntary recall for certain 2019 Mercedes Benz Sprinter and Freightliner Sprinter vehicles. The recall was triggered by a potential defect in which the flange connection between the exhaust gas turbocharger and the exit to the diesel particulate filter may not be attached properly, potentially causing an exhaust gas leak. An exhaust gas leak in the engine compartment increases the risk of a vehicle fire. According to the NHTSA, this recall could affect as many as 4,385 vehicles.
Most of the Recalled Vehicles Are Ford F-150s
In the most wide-ranging of this week's vehicle recalls, the Ford Motor Company issued a voluntary recall of certain 2018-2020 F-150 pickup trucks that were  equipped with high series LED headlamps with Autolamp (On/Off) functionality. The recall was issued because of a Daytime Running Lamps (DRL) defect, in which the running lights may remain activated instead of dimming to parking lamps when the Master Lighting Switch has been manually rotated from the "Autolamps" switch position to "Headlamps On."
Because of this defect, these vehicles fail to comply with the requirements of Federal Motor Vehicle Safety Standard number 108, entitled, "Lamps, Reflective Devices and Associated Equipment." Daytime Running Lights that are unable to dim may impair the visibility of other drivers, which can, in turn, increasing the risk of a crash. According to the NHTSA, this recall could potentially affect as many as 217,000 F-150 vehicles.
How to Check for Recalls
Ford Motor Company has not announced when they plan to reach out to the owners of these recalled pickups, although many experts expect the recall to begin March 9th, 2020. Whenever they do begin the process, dealers will apply a software update that will fix the problem once and for all. In a statement, Ford noted that, as of now, no accidents or injuries have been identified as having been caused by the defect so far.
Owners of these vehicles can contact  Ford customer service at 800-392-3673 for more details. Ford's reference number for this recall is 20C03. Additionally, vehicle owners can contact NHTSA using recall campaign number: 20V097000. It is also possible to check the NHTSA website to find out if your vehicle has an open recall. Just go to the NHTSA "Safer Vehicle" website and type in your vehicle's 17-digit vehicle identification number (VIN). If there is an open recall related to your vehicle, it will appear. If nothing appears, it means there is no open recall at the time. It is highly recommended that everyone check the NHTSA "Safer Vehicle" database on a regular basis, to make sure your car is always as safe as possible for your family and other Texas drivers.