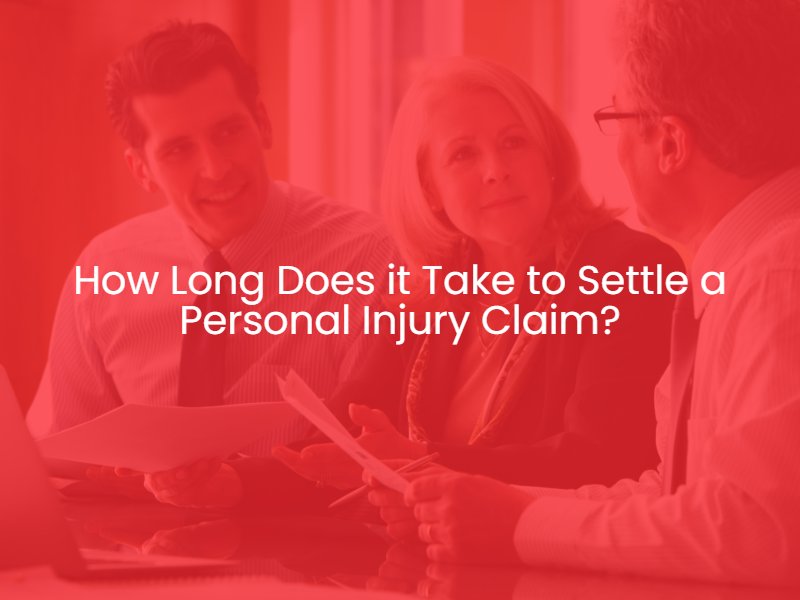 It is normal to want your personal injury claim to be resolved as quickly as possible. It is critical, however, not to rush into a fast settlement. This can put you at significant risk of accepting less than you deserve for your injuries and losses. If you are curious about how long it will take your individual claim to successfully settle, consult with a personal injury attorney in San Antonio for advice.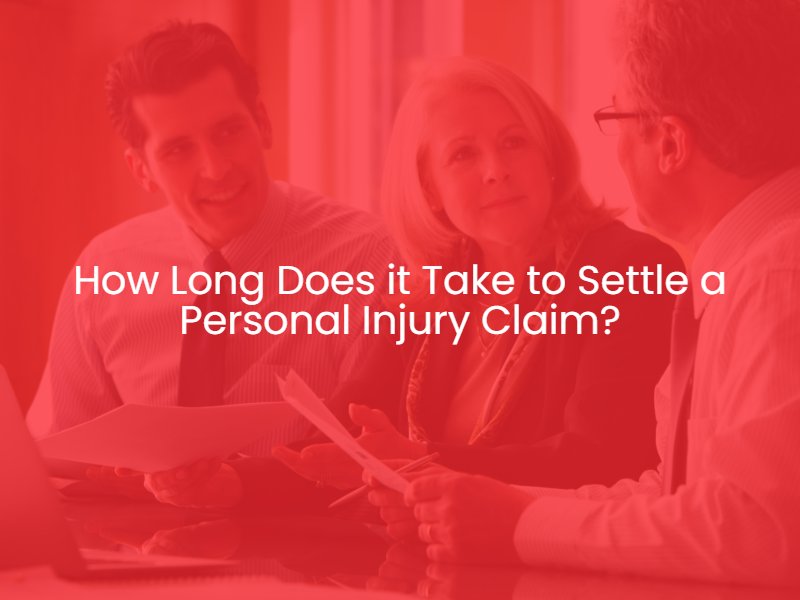 Average Personal Injury Settlement Timelines
No set timeline exists for all personal injury claims. Some claims are settled in months, while others take a few years to resolve. Although each case is unique, you may be able to get an idea of how long it will take your personal injury claim to settle by looking at average settlement timelines. The best way to estimate your timeline, however, is by consulting with an attorney.
An example of a typical personal injury case is:
The accident
Initial medical treatment
Consultation with an attorney
Accident investigation
A lawsuit filed (in some cases)
Personal injury trial, if necessary
If you and the defendant's insurance company reach a successful settlement soon after you file your claim, you may be looking at a timeline of several months or less to resolve your case. If, however, you have a complicated case or the insurance company refuses to make a fair settlement offer, you may have to go to trial. The average personal injury trial takes one year or longer to finish, depending on the availability of the courthouse.
What Can Affect Your Settlement Timeline?
It is difficult to accurately estimate how long your personal injury settlement will take. There are a number of factors involved in the settlement timeline. Since your case is 100 percent unique, it will not look like any other case. Factors that could increase the amount of time it takes to reach a settlement include:
Problems, such as lack of evidence
Severe or catastrophic injuries
Waiting to reach your point of maximum medical improvement
Major losses, such as wrongful death
Significant case value
Multiple defendants
Liability dispute between insurance companies
Comparative negligence argument
Hiring a personal injury attorney to help you navigate all of the factors and complications involved in your case can save time. Your lawyer will know how to settle your claim as efficiently as possible. At the same time, your lawyer can protect you from accepting a fast settlement that does not adequately pay for your present and future losses.
Why You Shouldn't Rush Into a Settlement
Insurance companies are notorious for trying to save money on clients' payouts with tactics such as devalued injuries, inadequate investigations and delayed settlements. One tactic an insurance company may use to take advantage of you is offering a settlement that is far lower than the true value of your case in the hopes that you will be eager to resolve your case and say yes. Accepting the first settlement offer, however, could take away your ability to obtain the compensation you deserve.
Even if your case has factors that will lengthen the settlement timeline, such as serious injuries, it is important to be patient and listen to your attorney's advice for when to settle. Resisting a fast settlement can allow you or your lawyer to negotiate with the insurance company and submit counteroffers that can increase the final value of your settlement. This is especially important if you have catastrophic injuries that will require future medical care.
You cannot reopen your case once you accept a settlement, even if you discover later that your injuries are more serious than you originally thought. This is why it is important to take your time and work with a lawyer to negotiate a fair settlement value. Taking more time to settle can be well worth the wait if you obtain the financial compensation that you need.