Connor Colemere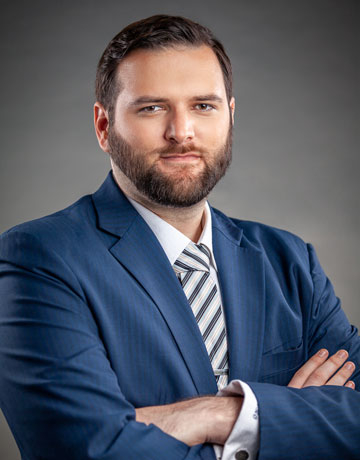 Connor has kept busy in the legal field by assisting numerous government offices and private attorneys.  Connor has worked with the Bexar County Staff Attorney Office handling the pro-se docket and default judgment analysis.  Connor also had the opportunity to intern with Senior United States District Judge David Alan Ezra in the Western District of Texas. Connor's passion for low-income assistance led him to work for the Center for Social Justice, a legal aid clinic in San Antonio, working on consumer protection cases.  Connor was able to work alongside attorney Genevieve Fajardo in responding to anti-consumer attorney general requests on behalf of the Center for Social Justice.
In 2018, Connor joined the Hill Law Firm as a law clerk. Upon passing the bar in November 2018, Connor joined the Hill Law Firm as an associate attorney. Connor currently works as a plaintiff attorney seeking justice and compensation for his clients.
Connor is licensed to practice in the State courts of Texas. Connor is an active member of the San Antonio Trial Lawyers Association, Texas Trial Lawyers Association, San Antonio Bar Association, San Antonio Young Lawyers Association, Texas Young Lawyers Association, and numerous divisions of the American Bar Association. Connor serves as an advocate of consumer protection laws, access to justice initiatives, and public assistance programs.
Professional Affiliations
State Bar of Texas
San Antonio Trial Lawyers Association
Texas Trial Lawyers Association
San Antonio Bar Association
San Antonio Young Lawyers Association
Texas Young Lawyers Association